I

The Screen Door Challenges We Hear Most From Property Managers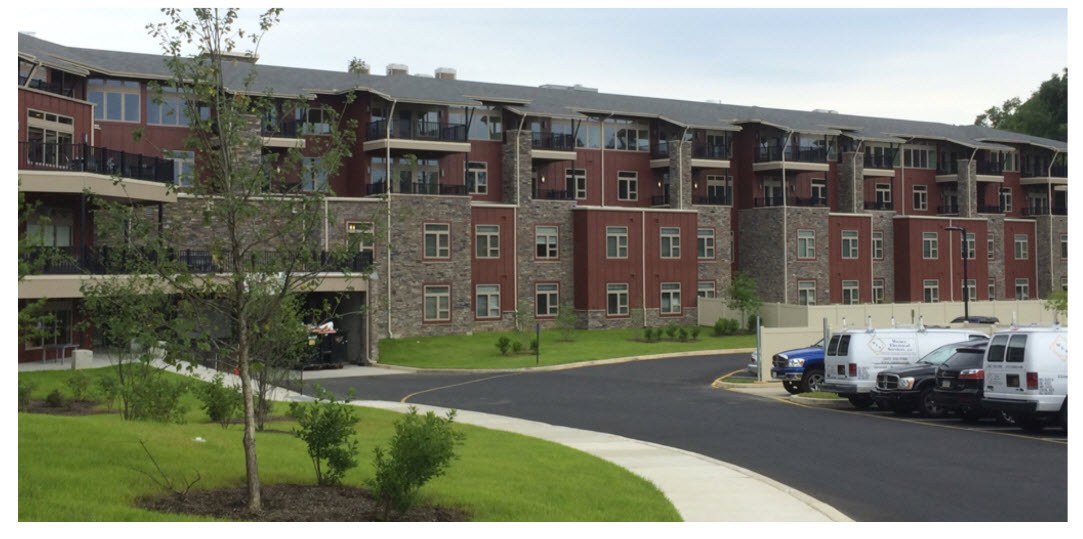 As the owner or manager of rental properties, you understand the trials and tribulations of constant replace-or-repair. You try to keep each residence looking beautiful while maintaining a structurally sound building on a limited budget. The screen doors on your buildings no longer have to be one of the frustrations of your daily routine. Good news! Kids, pets and an active lifestyle are no match for the durability and strength of our swing style and sliding screen doors.
Different entryways lend themselves to different styles of screen doors. Traditional out swing doors work in most instances. Sliding screen doors are appropriate for patio entrances. In-swing screen doors are the solution over steps leading out or when the entry is at the top of a staircase with no landing. What is most important to our rental property managers, however, is finding a durable screen door within a reasonable budget.
Talk about versatile, PCA Products has a durable and beautiful swing style or sliding screen door solution for all entryways!

I

No More Repairs or Replacements Needed. Check Out Our Swing Style Screen Doors.

PCA Products low maintenance swing style screen doors are made with features that take away your maintenance concerns. They install quickly – under an hour, check out this proof – and are powder coated to have a continuously new look. All doors are constructed of aluminum and have the aluminum corner keys to prevent the doors from sagging, rotting, twisting, and splintering. In fact the frames withstand up to 770 lbs. of pressure.

The corner keys, along with our piano hinge, help ensure the doors stay strong and with all parts powder coated, require a minimal amount of maintenance. This means one less item to have to repair or replace for each property.

Additionally, our screen system withstands up to 550 lbs. of pressure. The more you push on the screen the tighter the screen locks into the frame. Not too many screen door manufacturers can say the same.

Learn even more about why PCA swing style screen doors are the last screen door you will buy.
I

Components That Make PCA Swing Style and Sliding Screen Doors the Most Durable on the Market Today

The combination of these extraordinary components make PCA screen doors the most durable screen doors on the market today.

PCA's swing style and Samson sliding screen doors feature some common components. The combination of these components provide strength and durability that simply can't be matched.
Heavy Duty Dual Wall Aluminum Frame (withstands up to 770 lbs. of pressure)
Strong Aluminum Corner Keys
Self Locking Screen System (withstands up to 550 lbs. of pressure)
All Components Powder Coated

To see a close up of the full array of the features of the swing style screen doors click here.

I

Samson Sliding Patio Screen Door -- The Same Remarkable Construction Features and More!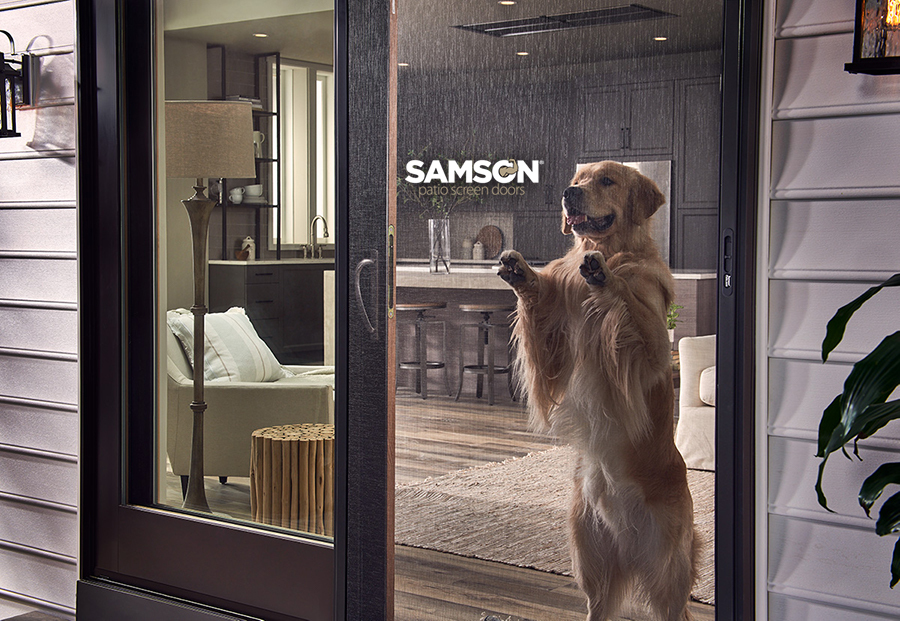 When looking for a patio screen door Samson sliding patio screen doors are perfect for numerous reasons. In addition to the construction features that ensure durability, no frame bending or screen blow out, the oversized wheels feature a deep groove ensuring it will stay on the track and the larger wheel ensures continuously smooth rolling. Samson also comes with the choice of four different wheels to work in any environment. To learn more about the four wheel choices, we've written this blog. Check it out here.
I

See The Samson Sliding Screen Door in Action
I

Features of Samson Sliding Screen Doors
I

PCA's Self Locking Screen System for Both Swing Style and Sliding Screen Doors Withstands an Active Life
Has anyone made the mistake of walking into the screen door when it's shut? Embarrassing, yes, but if it happens with a PCA Products screen door, there's no worry about the screen popping out (this goes for excited pets and kids, too!) All of our screen doors feature a self-locking system that stops the screen from coming out of place, whether it's from high winds or daily use. Check out this video showing just how much weight our screen door system can withstand. Pretty Impressive!
I

No Need to Replace Screen Doors Between Tenants

When upgrading for the next resident, remember that the right screen door is the one that won't need to be replaced when they move out. Learn more about what sets PCA Products screen doors apart. Take a look at all the decorative screen door options available. And when you are ready to take the next step, find a dealer to help you install the best screen door on the market.