I

Things to Consider When Deciding to Add a Kick Plate

Homeowners often debate whether or not to install a kick plate on their aluminum screen door. There are many reasons for both "yes" and "no." Here are some pointers and ideas to consider.
I

Making a Case for No Kick Plate

Many screen porches and pool cages do not have kick plates around the entire perimeter, some do. Here is a design tip: If you do not have a kick plate on the entire structure, your door design may blend more seamlessly without a kick plate. In the example below, the screen door blends in with the design -- it is almost invisible! With other manufacturer's screen doors, this could be a problem due to the ease of screens tearing away from the frame. PCA Products screen doors, however, have a self-locking feature that ensures that provides a seamless look without the screen blowing out. In fact, the screen actually gets tighter the more you push on it. PCA screens withstand up to 550 lbs. of pressure.

Learn more about PCA's self-locking screens. And see the video of 3 men standing on the screen here.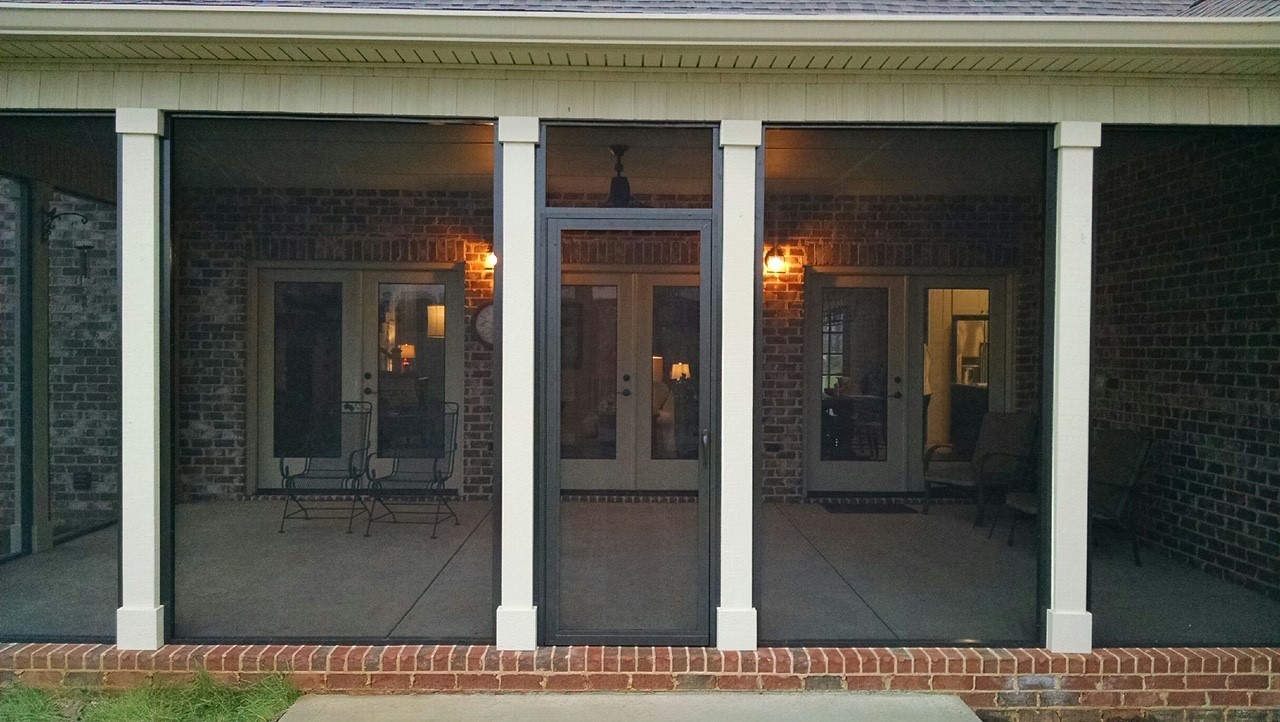 In other instances, you may want to have a kick plate to provide a definitive area of entry as well as an area that allows for some design. Our December 2019 "Winning is a Snap!" installation below is a great example of both a screen door kick plate and enhanced style with an OAK PARK door.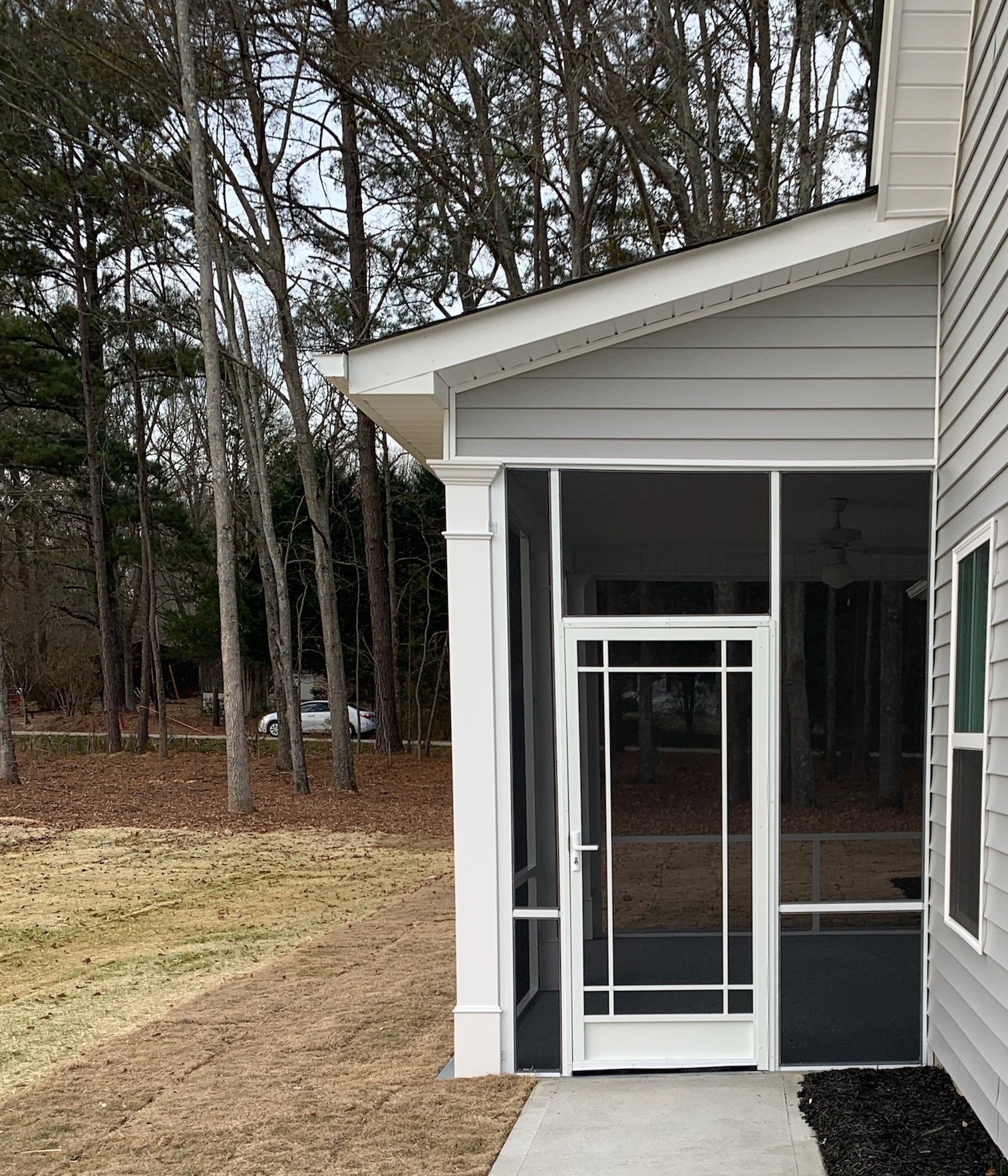 I

Screen Porch Doors with No Kick Plates
I

Screen Porch Doors with Kick Plates
I

Kick Plate Options

A kick plate is a piece of aluminum that appears to cover the screen. In reality, the kick plate is installed below the screen separated by an aluminum bar which connects to the door frame. PCA offers 4 kick plate options. Choose from a seamless no kick plate option or add any one of these kick plate options to your screen door.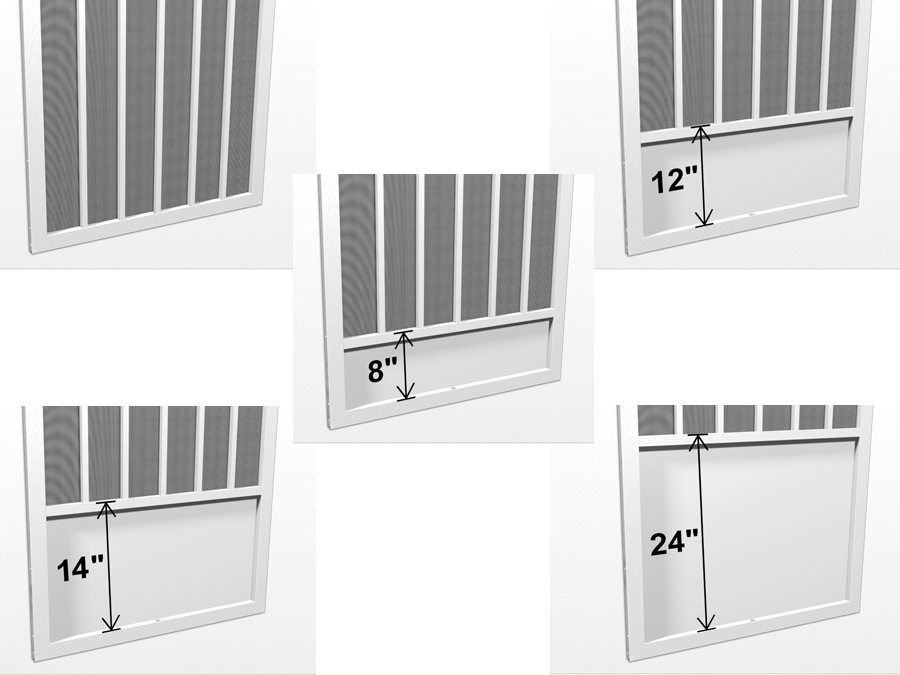 Another concern that makes a kick plate a good idea is keeping dirt and debris from blowing in to your porch or pool area. In these cases, consider a kick plate around the entire perimeter of your enclosure, including the screen door. This approach will keep stones, dirt, grass, and other debris from blowing inside.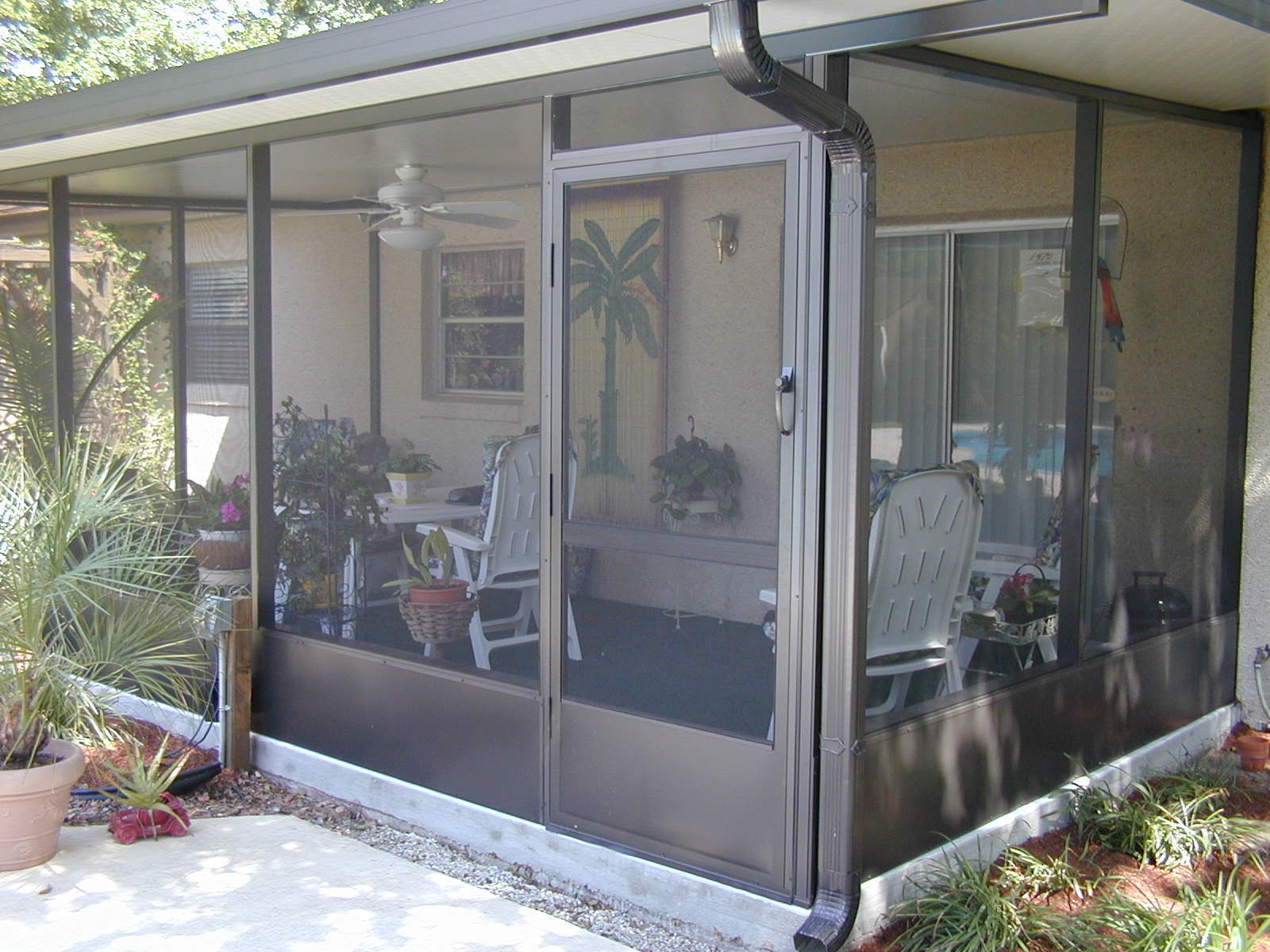 I

Be Sure Your Kick Plate System Features an Invisible Spline
I

Where Can I See More?

PCA Products has a screen door design to fit every architectural style and design. View our gallery of ideas to find your own inspiration.