Exterior French doors are one of the most popular features in new and remodeled homes. Having a handsome set of French doors in a bedroom, sun room dining room, or living area allows sunlight and air to flood the room. Exterior French doors also add style and charm to almost any room. But once you open the doors wide, you'll quickly realize that you're also opening the room to bugs, animals, and birds.
Screen doors are essential is you want to open your exterior French doors. Unfortunately, many homeowners, and even contractors, think that the only screen option suitable for French doors is a sliding or retractable or plastic screen door. But retro fitting your French screen doors with plastic hardware and magnets can be unattractive from the exterior and has many installation and operational challenges.
I

Checklist for Your French Screen Doors
I

1. Make Sure Your French Screen Doors Look Great
One of the reasons people choose to install French doors is because they look great. No one wants to get unattractive screen doors that will fight against the natural charm and appeal of your decor. Make sure you choose handsome screen doors that fit with your home's style and adds to your property's curb appeal. Choice of screen door colors, handle, and even that center post in the middle all detract, or add, to your home's curb appeal. PCA screen doors offers a wide variety of styles and colors, so your screen doors will look as great as the rest of your home.
I

2. Get Screen Doors That Don't Obstruct the View
Many home owners want to open their French doors to provide a better view of the outdoors from their home, enclosed screen room, or screened enclosure.
Whatever view you want to showcase, make sure your screen door system doesn't ruin the view. Some styles of PCA screen doors add cottage charm to your home. Others get out of the way and provide protection without obstructing the view. And all PCA screen doors use astragals, so they're post-free. Imagine the convenience of an unobstructed double door opening...no center post!
I

3. Make Sure Your French Door Screen Parts are Long-Lasting

While some homeowners and contractors focus on finish on the screen door, the strength and structural integrity of the z-bars, hinges, and other installation hardware the foundation of durable screen doors. Many manufacturers who make screen doors for French doors use plastic side bolts that are hard to operate, stick, and break easily. PCA uses sturdy materials like metal piano hinges, heavy duty z-bars, and astragals that are built-to-last.
I

4. Make Sure Your French Door Screen Doors are Easy to Use

Retractable screens can awkward to operate, especially across the large expanse of a French door. The magnets can weaken or deteriorate over time. Plastic screen doors with weak hinges start to sag and don't open or close properly. With a PCA screen door, you get attractive, heavy-duty aluminum doors that will open and close effortlessly year after year after year.
I

5. Make Sure Your French Door Screen Doors are Durable.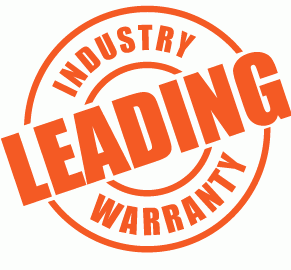 PCA's heavy duty aluminum doors are built to look great and stay looking great for decades. In fact, PCA Products stands behind everything we manufacture with a standard door Lifetime Warranty against manufacturers defects.
I

Homeowners:

You deserve screen doors that will add to your French doors' appeal. You can make sure you love the look by using our virtual Build Your Own Screen Door Enclosure tool. We make it easy to find the French screen door design and style that complements your home.
I

Contractors and Architects:

If you've ever had to jerry-rig or retro fit a screen door to suit the needs of a French door, it's time to consider PCA screen doors. We make it easy to customize the specs of the screen door to fit an existing opening. Don't let plastic parts and cheap screen doors ruin your project. Learn more about becoming a PCA Preferred Screen Door Partner today.