A great way to greet guests and elevate the look of your entryway.
I

What is a Front Entry Enclosure
A front entry enclosure is a screened area built into the portico area in the front of a home. It features one or two screen doors and other decorative options and is used to enhance an entryway and provide added security from unwanted intruders or pests. A front entry enclosure is made up of:
an aluminum frame
a screen door
screen
decorative elements
Decorative elements can be added to the door, or side lights on either side of the door, and aluminum 'rays' in the area above the door.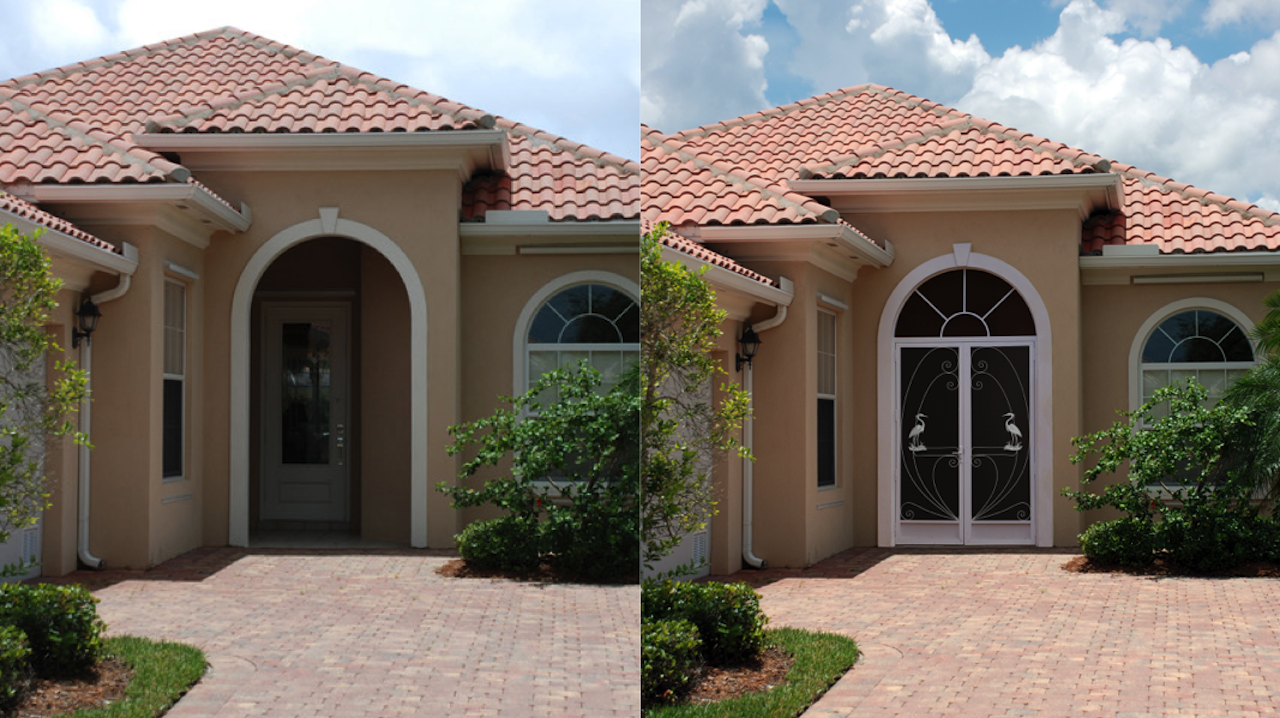 We make it easy to create a beautiful screened entryway!
I

Why Have a Front Entry Enclosure
The benefits of creating a screened entryway are numerous:
Protects homeowners from the intrusion of all kinds of unwanted guests: bugs, spiders, debris, bats, snakes, geckos, and even alligators
Allows for fresh air to circulate throughout the home
Enhances curb appeal
Customizes the look of the home from simple to ornate
Provides added security
All great reasons to consider this upgrade to your home.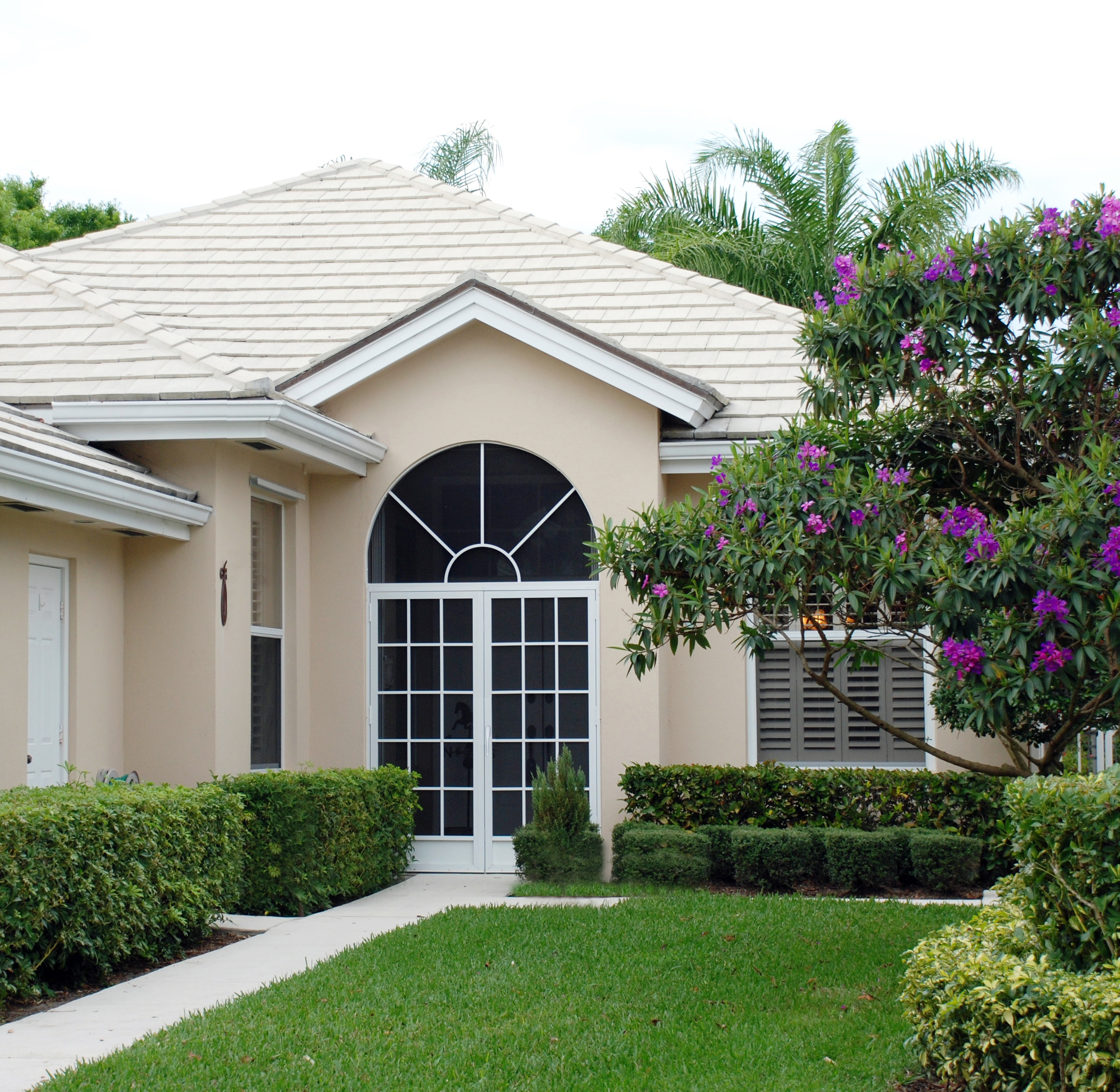 Use our visualizer and pick the opening that best matches your home.
I

WE HAVE A GREAT TOOL TO DESIGN YOUR OWN CUSTOM FRONT ENTRY ENCLOSURE
Using our visualizer, you can design your own front entry enclosure in a few easy steps. Select from over 70 door styles, 6 colors and multiple sidelight and sunburst options to create a custom entryway that matches the style of your home.
1

Select Your Door

With over 70 door styles, and 6 colors to choose from, easily match any style of architecture.

2

Pick your sidelights

Side lights can be a great enhancement to the enclosure. They can match the door style exactly, be plain with no inserts, or designed to create a whole new custom look.

3

Choose your sunburst

Choose 3, 5, or 7 rays. Use our visualizer to explore all the options.
Heavy Duty Screen Door SE_P1000-005
I

EXAMPLE OF A SINGLE DOOR FRONT ENTRY ENCLOSURE

Here is our Imperial door shown in a single door entry configuration with two sidelights that have been detailed with decorative inserts. This entry also features a 5-ray sunburst.
I

EXAMPLE OF A DOUBLE DOOR FRONT ENTRY ENCLOSURE

This is our Galveston Left and Galveston Right double door entry featuring sand cast aluminum pelican figurines. This front entry design also features a 3-ray sunburst.
I

A SIMPLY CLASSIC FRONT ENTRY

This entryway features one of our most popular doors, the Oak Park. Some homeowners choose to keep their front entry simple. Note there are no rays above or decorative inserts on the sidelights. You may choose this direction or choose from multiple decorative options.