I

Assisted Living Facility in Maui, Hawaii Features 144 PCA Screen Doors
I

Beautiful AND Durable Screen Doors are Critical Features for Multi-Housing Complexes

Large facilities like this one in Maui, Hawaii need to be beautiful to attract homeowners and feature durable products to satisfy the needs of the facilities managers and owners. In this case, the cost to repair and replace screen doors is prohibitive to facilities managers. And, nothing is less appealing than seeing worn, bent, and dented screen doors with loose or damaged screens. PCA Products screen doors created great curb appeal that enhanced the facility's entry's. And, at the same time satisfied the managements needs with screen doors that have the durability to withstand weather and heavy use.

The Assisted Living project featured in this blog covered multiple locations in Maui, Hawaii (Makawao, Kula and Wailuku.) Screen doors are a very necessary element for homes in most parts of the United States but especially Hawaii. In Hawaii they need to allow air flow, keep out unwanted pests and have to withstand heavy weather.

All totaled, there were 144 screen doors installed. The contractor chose an A-500 Westmore Screen Door for the project. It has a classic design that features 6 vertical (aluminum) inserts, a cross bar and a kick plate for added security and durability. It is a great choice for multi-housing projects.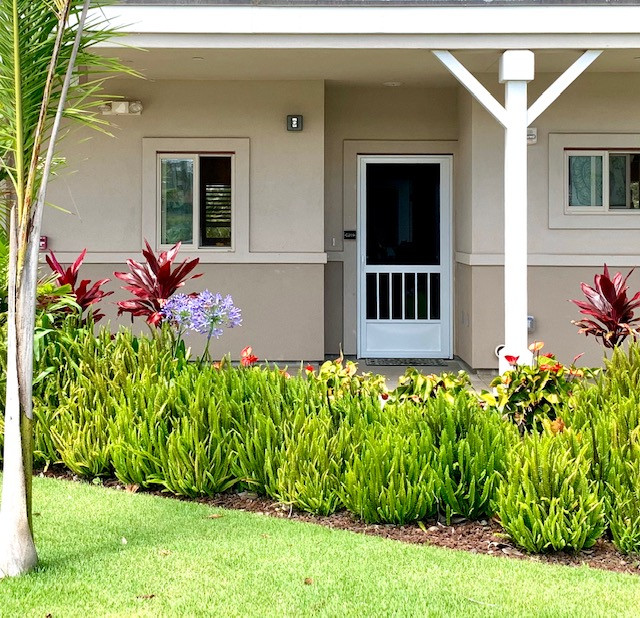 The contractor on this project, Will McNabb of Aloha Screen Doors, has been a loyal PCA customer for years. What we have found over time is that once a contractor discovers PCA screen doors, they don't switch. Will is a great example of this loyalty. It is for good reason. PCA Products are the most durable screen door on the market. Learn more here.
I

Reasons Multi-Home Project Managers and Contractors Choose PCA Screen Doors

Some top reasons that contractors and facilities managers use PCA Screen Doors on their projects:
Maintenance Free
99% Satisfaction Rate with virtually zero call backs
Screens Won't Blow Out – Withstand 500 lbs. of pressure
Frames Won't Bend or Warp – Withstand 740 lbs. of pressure
Limited Lifetime Warranty
Versatility – PCA screen doors can be hung left or right hinge, swing in or out
Unobstructed Double Doors – PCA's astragal system eliminates the center stile
Made in the USA with top quality products
For busy facilities managers and owners of multi-housing facilities durability is a critically important aspect of products they select. The time and cost to replace blown out or broken screen doors is prohibitive.
I

Don't Take Our Word For It!

There is nothing we like better than to hear that we are doing a great job with our products and our service. At PCA they go hand in hand and we are happy to report that we have a pretty incredible 99% satisfaction rate. Check out the testimonies from some of our happy customers. You can find them here.

From single family homes to multi-unit projects PCA Products is a resource you will want to check out.