I

NOT ONLY IS IT HEAVY DUTY, IT'S THE LAST PATIO SCREEN DOOR YOU WILL BUY
It all started at the JLC Trade Show for residential construction. For 25 years, PCA Products has built a reputation for manufacturing the strongest, most durable, swinging style screen doors on the market. At the show, a Property Manager that managed several hundred units stopped by and said that patio screen doors topped his list of repairs. He could not find one that performed and held up to every day use. Quoting, "If you manufactured a patio screen door with the same features offered in your swing style door, I would be a customer." After that conversation we began asking show attendees — homeowners, contractors, property managers and suppliers — what their complaints were when it came to patio screen doors. They had a lot of them, which included:
They're hard to operate smoothly
They don't roll well
They have cheap plastic handles
They have flawed screen systems
They have weak corners, causing the frames to twist and flex
The frames are flimsy and bend easily
After the show we spent time in the Florida market, the screen capital of the world. Our distributors and contractors voiced the same complaints. At PCA Products, we don't even want to produce products unless there is a need. Based on these conversations there was clearly a need for a heavy-duty sliding patio screen door that worked better, and lasted longer. And, importantly, it was totally in line with our mission statement of "continuous innovation that solves problems for, and excites our customers."
PCA has already perfected the construction of swing style screen doors so we went to work on sliding patio screen doors applying that same technology. It wasn't easy, and we went through eight prototypes, but at the end of the development process we are now able to launch a patio screen door that outperforms all other patio screen doors, hands down.
I

THE PROOF OF THE TRUE STRENGTH OF A PATIO SCREEN DOOR IS IN THE PERFORMANCE

PCA sliding screen doors are designed to be the last patio screen door you will buy. Our determination to be the best and our rigorous and researched approach to developing the Samson Patio Screen Door, have enabled us to create the strongest, most durable patio screen door on the market today. Some features of our sliding screen doors include:
Our patio screen doors now pass the test for best in performance, durability and long-lasting, making the name Samson, synonymous with "strength," a fitting name for the new patio screen door product line.
I

INSTALLING A PATIO SCREEN DOOR COULDN'T BE EASIER

The Samson patio screen door can be delivered 2 ways; In a knockdown form (we cut it to your size specifications), or fully assembled. In the knockdown form it can be assembled and installed in about 20 minutes. If purchased fully assembled, it installs in about 10 minutes. In fact, no patio screen door installs easier.

For tips on how to measure for your patio screen door, click here.
I

MATCHING YOUR HOME DECOR IS EASY WITH OUR COLOR OPTIONS

All PCA Products are powder coated to ensure the longest-lasting finish.

White and Bronze are standard colors. Other color options include Sandstone, Clay, and Black.
I

WARRANTY

All our products come with a limited lifetime warranty because we love happy customers and because we are proud to stand behind our product quality.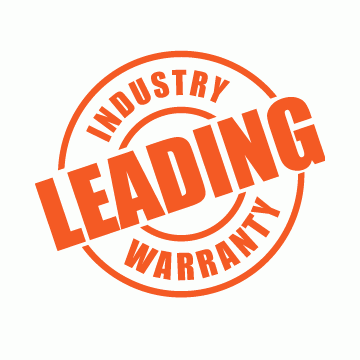 I

WHERE TO BUY

Our dealer locator can help you find all the information on where to buy near you.