Most home centers sell storm doors, not many sell aluminum screen door kits or screen door systems. But are storm doors a declining trend? Many higher end home associations do not allow storm doors, and with good reason. Not only are they unsightly, they can be harmful, and unlike popular belief- don't do much to increase the energy efficiency of your home.
Do you offer your customers a variety of patio door design ideas? Are you offering aluminum screen doors or screen door kits along with the usual storm door options? If so be sure to take a look at the PCA Quality difference and see what sets our screen door company apart from other screen door manufacturers.
More homeowners are installing screened outdoor rooms, increasing the demand for quality screen door kits.
With the rise of the staycation (and gas prices) more homeowners are looking for more ways to turn their homes into their favorite vacation resort. Many are installing screened outdoor rooms, outdoor enclosures and gazebos for the added benefit to their lifestyle. With this in mind, supplying your customers with a variety of patio door ideas and quality screen door kits can increase word of mouth traffic to your home center/building supply company.
Homeowners who are trying to sell in the near future are looking for patio design ideas to increase their home's real estate value. They understand that they need to stand out from the rest of the inventory home buyers have to choose from.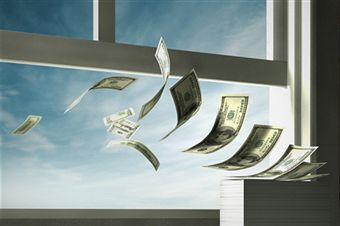 But some home suppliers are losing sales to these homeowners because they are not offering the products they are looking for. For example; they may offer decking but nothing for screen porches. Others may offer screen porch material but no screen doors kits!
By only offering one type of door, how many sales are you missing out on? How much money is really flying out the window with every customer you send your customer somewhere else to get the screen door they want? And not just in the initial sale either. Let's look at some math.
What it really costs you to not sell aluminum screen doors or screen door kits. .
The average supplier moved 51 screen doors in the season. How could carrying a high quality screen door product, that your customers want, effect your revenue next season? Take the average number of of screen doors sold during typical season(=51), multiple by the selling price, add the average sale per store visit for other items related to the sale of a screen door for your gross profit %. Subtract the cost of customer acquisition & COGS to get your net profit.
Why did I add in the cost of customer acquisition? Because getting someone into your store incurs a cost. That is why PCA isn't just a high quality screen door manufacturer. We aim to be business partners and refer customers who know and want our product to a local partner that can help them buy and install the right screen door for their home. One partner, a window and vinyl siding company, has gone though 200 doors so far this year between their retail shop and their installs.

In difficult economic times, smart businesses are offering a more diverse products and services. The word diversified has become key to survival for many.

How much money are you leaving on the table every season?
Suppliers and contractors- how are you offering a value to your customers that your competitors are not? Simply because you can help give them what they want? Or are you going to have to ask them to settle for something else and watch as they (and their money) walk out the door?
Find out how other PCA partner suppliers, contractors, and home centers are profiting from carrying and selling the best screen doors or screen door kits. Get in on what you are missing out on before your next busy season starts.