Can the right restaurant screen door keep your kitchen cool and bug free?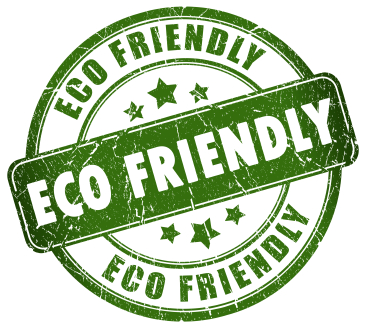 Trying to keep a restaurant cool and bug free can be a challenge. For some the easy answer is to crank up the AC, but with rising energy costs that can get expensive - especially when trying to cool down a hot kitchen. In some areas of the country with more moderate climates it can be quite pleasant to ventilate naturally with fresh air but then insects quickly become the issue. There are a number of eco-friendly ways to control pests in your restaurant, but one of the best ways is to prevent them from ever entering your establishment.
Screen doors can be a very effective way to prevent pests and control energy costs. But finding the right one for a commercial restaurant application can be difficult.
The top 4 screen door features important for a restaurant screen door.
What features should you look for that will guarantee that the commercial screen door you select will hold up to the tough environment of a busy restaurant? Here are the top 4:
1. Does your commercial screen door require a custom size?
The first thing to consider when selecting a screen door manufacturer is: Do they offer products in the size you need to accommodate a commercial door opening which are typically 7' high (84"). Most screen doors on the market today were designed for residential applications so they are only 6'8" (80") which will not fit. It can be frustrating to find a screen door style you like and then realize that is not available in a custom height.
2. Durable Screen Door Frame
Wood and vinyl doors just won't hold up, and the last thing you want is to replace your screen door on a regular basis. Look for one that is built solid with minimal maintenance. A heavy aluminum screen door can take a beating. The aluminum frame should be a minimum of .065 in thickness and be constructed with an internal corner key for rigidity. A powder coated finish on your screen door will add to the overall durability.
3. Screen Door Hinges
High traffic and constant use is the norm in a restaurant so flimsy hardware will cause your screen door to fail quickly. To keep the door attached to the jamb and prevent sagging, look for a full length aluminum piano hinge which will provide support from the top to bottom of the screen door.
4. Screen Door Bug Sweep
What good is a screen door if the bugs can get through? Big gaps under your door will let all kinds of insects in. To prevent this, a tight fitting bug sweep is necessary to keep the pests out. There are several different types of bug sweeps on the market. A surface mount rubber sweep is a very common option but the rubber tends to crack over time and will need to be replaced often. The best option is an adjustable sweep that uses commercial grade wool pile. It will provide a tight seal, will not wear out and will allow the screen door to open and close more easily.
| | |
| --- | --- |
| | It might seem that the easy thing to do is buy a cheap screen door that is available in any home store. But when you consider the costly health code violations due to insects, that inexpensive screen door just got very expensive. Not only from the fines, but also the damage to your reputation and loss of customers. |
Find your local specialty building products supplier or contractor to see the line of PCA commerical grade aluminum screen doors.
If one is not available in your area, our service representatives will help you to fulfill your commercial screen door needs.